Weather in Botswana. Select district
Please select state to view weather in some of district
Severe cyclone in the southern Europe.
|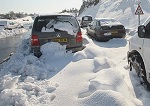 Showers of different force were detected in the zone of its impact, accompanied by thunderstorms with gale-force wind. Only in the past day in Italy fell up to 84 mm of precipitation (Frontone) in Spain - up to 30 mm, in Croatia, with the wind gusts up to 27m / s - up to 60 mm (Dubrovnik).
Foul weather in France
|
Foul weather in France through the efforts of the Atlantic cyclone. On the 15 of November here were hurricane wind with squalls (up to 32 m/s) and up to 47 mm of precipitation, on November 16 – up to 44 mm of precipitation. In the south of France near Nimes five people fall victims to the floods.
Rainy weather in Greece and Australia, frosts in Greece
|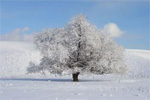 The most rainy period in Greece is from November to January. In this season it stays true, and even with a vengeance. Last night, Dec. 18, in the country fell from 13 to 25 mm of rain. On the island of Lemnos, in the north Aegean Sea, the rainfall was 59 mm, almost the monthly norm.
All news